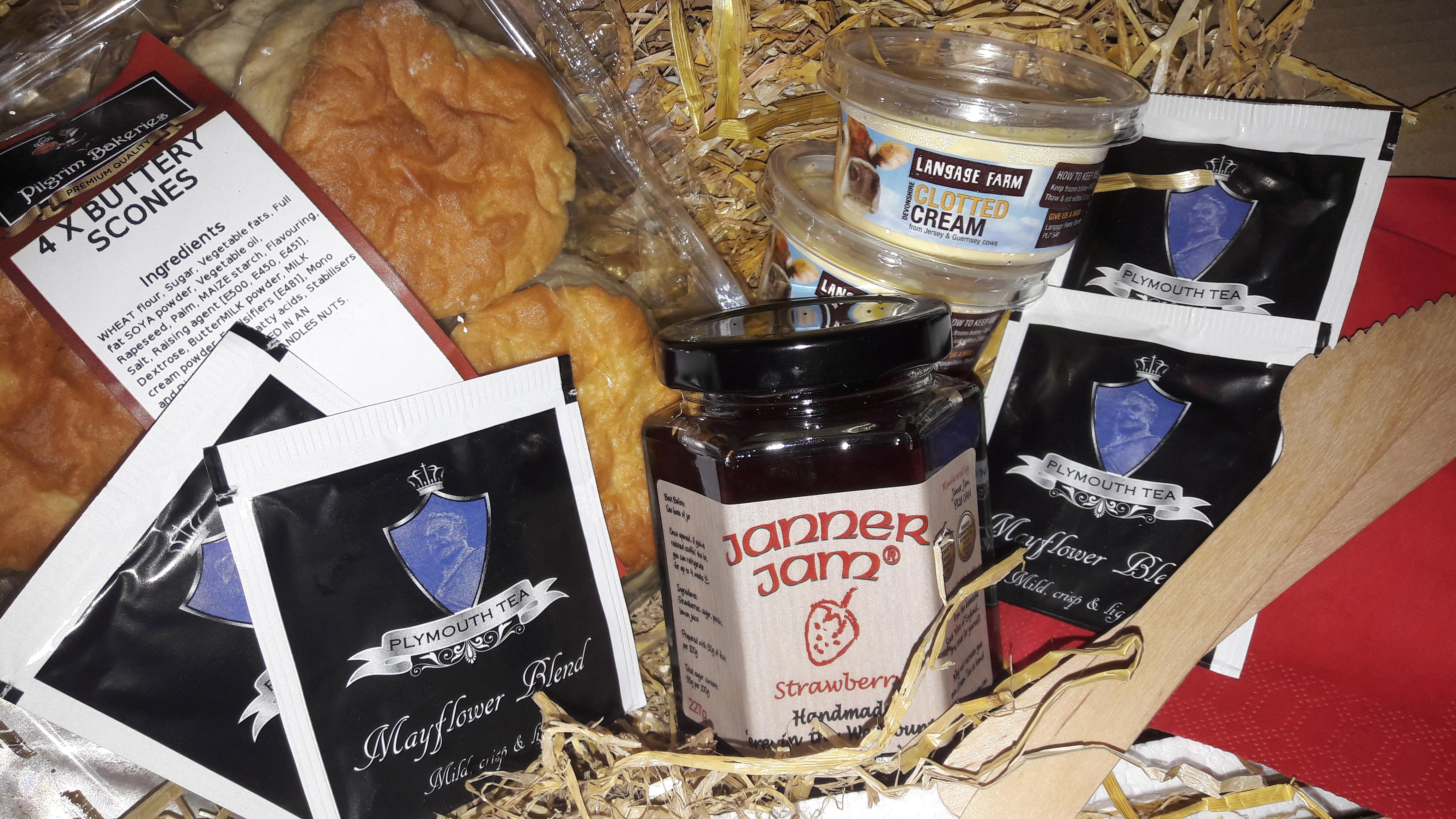 Devonshire Janner Jam Clotted Cream Tea for 2
£ 19.50
Contains:

4 x Scones baked locally.
1 x Janner Jam 227g Award Winning Plymouth jam. Choice of Strawberry, Raspberry or Blackcurrant.

4 x Plymouth Tea individual sachets
2 x Clotted Cream 57g from Langage Farm in Plymouth, Devon (frozen by Langage and defrosts into delicious fresh clotted cream).
2 x Red paper quality napkins.
2 x Wooden quality knives.
Delivered in an insulated box to keep the Clotted Cream fresh. This goes inside it's specially made cardboard box for postage or transportation and will be fresh and protected in transit for at least up to 48 hours.
All packed out with straw to give that countryside smell on opening.